Doctors who specialize in Sjogren's
Dr Nurhan Sutcliffe MD FRCP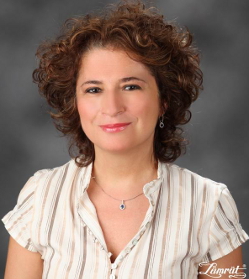 Meet Dr Nurhan Sutcliffe MD FRCP
She is a UK rheumatologist with over 20 years' experience who looks after patients with different musculoskeletal problems. These disorders can present in a variety of ways including joint, muscle and bone pains.
She trained as a rheumatologist in Manchester and London carrying out research in Sjogren's syndrome. She has published a series of scientific papers relating to Sjogren's syndrome and systemic lupus erythematosus (SLE).
She is a Consultant Rheumatologist at Barts Health NHS Trust with a specialist interest in Sjogren's syndrome and runs a multispecialist Sjogren's clinic. She is also a member of the UK Sjogren's special interest group and participates in national and international research projects in Sjogren's syndrome. Dr Sutcliffe is a member of the medical council of the British Sjogren's Syndrome Association (BSSA).
Her private practice is at the London Independent hospital, the Hendon hospital, the Kings Oak hospital and the Highgate Hospital.
She can be contacted via her secretary, Sheryl Cripps
Mobile: 07930486207
Office: 02083709545
Fax: 02083709521
Email: sheryldettmer2002@yahoo.co.uk