Mixed‐Methods Study Identifying Key Intervention Targets to Improve Participation in Daily Living Activities in Primary Sjögren's Syndrome Patients
This data highlighted the fact that in addition to managing primary SS symptoms, interventions aiming to improve patient empowerment, general wellbeing, access to health care, patient education, and social support are important to facilitate improved participation in daily living activities. SOURCE
Genetic Determinants of Fatigue in Primary Sjögren`s Syndrome – a Genome Wide Association Study
Background/Purpose:
Fatigue is common in primary Sjögren`s syndrome (pSS), but what leads to that fatigue is not fully understood. They hypothesized that there is a genetic basis for fatigue, and that specific gene-variants influence the severity of fatigue.
To investigate this further they performed a genome wide association study of 367 Scandinavian pSS patients.
They identified genetic variants in RTP4 exceeding the GWS level for association with fatigue. This gene encodes a protein involved in pain processing. Pain is known to influence fatigue, and this finding could point to a possible molecular explanation. ​​​​​​​
The present study is the largest GWAS of fatigue in autoimmune disease, and adds further evidence to a genetic regulation of fatigue.
Significant improvement in
Salivary Gland Ultrasound Scores
after treatment with rituximab
In patients with primary Sjogren's syndrome, improvements in salivary gland ultrasound were demonstrated after treatment with
rituximab
, according to the results of the TRACTISS
randomised double-blind multicentre substudy
published in the
Annals of the Rheumatic Diseases in 2018
.
A total of 52 patients (26 treated with rituximab and 26 treated with placebo) from 9 centers completed the baseline visit and 1 or more follow-up visits.
The research showed statistically significant improvement in
total ultrasound score (TUS)
after rituximab compared with the placebo.
Primary Sjögren's syndrome (pSS) impact on smell, taste, sexuality and quality of life in female patients: A systematic review and meta-analysis.
378 female participants were included in the study which was reported in Modern Rheumatology in July 2017.
pSS had a negative impact on smell, taste, sexual function and quality of life in the women. The most impact was considered to be on the physical and mental component of the quality of life.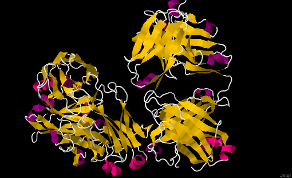 rituximab with a peptide epitope