Complications of Sjogren's Syndrome:
Dental cavities.

Yeast infections.

Vision problems.

Nerves: Peripheral neuropathies.

Trigeminal neuralgia which is a nerve disorder with

stabbing

pain usually felt on one side of the face. Pain may be felt in the

eyes, nose, forehead, cheek and jaw.

TNA USA has a diagram and more info.
Connective Tissue Disorders.
Lymphoma: cancer of the lymph nodes.

Tinnitus: ringing in the ears
Vestibular disorders affecting balance
Swollen salivary glands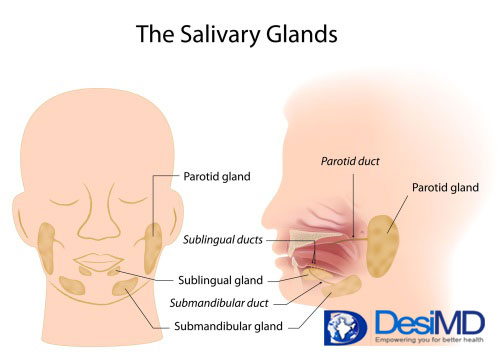 Trigeminal neuralgia diagrams below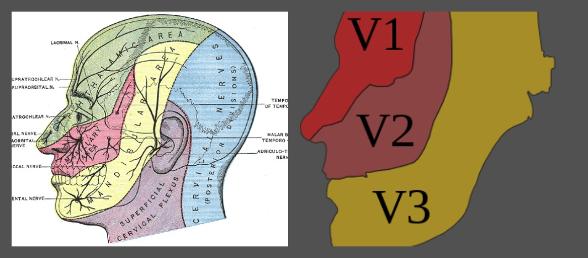 Right side: Dermatome distribution of the trigeminal nerve: by
Madhero88
Left side:
Sensory areas of the head, showing the general distribution of the three divisions of the fifth nerve. Gray's Anatomy.
Visit the sjogren's blog
where you can join in the conversation
TREATMENT OF SJOGREN'S
Anti inflammatory diet

Support groups