World Sjögren's Awareness Day – July 23 each year.
World Sjögren's Day was created to raise awareness of sjogren's syndrome. It is on this date to commemorate the birthday of Dr. Henrik Sjögren, the Swedish ophthalmologist who discovered Sjögren's. Scroll down to the bottom of this page to read his story.
Many people living with
Sjogren's have shared what they would like you to know about this autoimmune condition here in order to help raise awareness.
We would love you to share the images at right so others can understand more about sjogren's.
I do not just have
dry mouth and dry eyes. Sjogren's has caused me to
suffer a lot with extreme fatigue that comes on with no warning and joint pain in many joints.
Someone with Sjögrens may look healthy on the outside but their appearance may be masking an overwhelming variety of symptoms that make daily living activities very difficult to manage.

People with sjögrens often have other auto immune conditions.

Julie Lavelle

Eastbourne, UK
What frustrates me is that there's every bit of empathy for every other condition but this one. Nobody knows enough about it or so it seems. I wish they could find a cure. Educating your family and friends is a hard task.
Hayley
I'm blessed not to have alot of joint pains or other major problems. I've stopped wearing contacts because of dry eyes.
My worst symptoms are fatigue. Weakness and dizziness.
I take supplements and watch my nutrition.
Renu Roy from Germany
I would like people to know the invisible disorder known as Sjogrens causes sudden and incapacitating fatigue. A fatigue so heavy a simple nap cannot fix, as if a wet wool blanket has been draped over your shoulders and will drag you to the ground your very next step.
Many people are battling Sjogrens and just have not been diagnosed yet because the medical field is not looking for it. I wish there was a cure. Until then, we will continue to try to accept our new normal and live our best lives as we can. Please be kind. You do not know what someone else is going through.
Sharon
Sjogrens should never be underestimated, it has taken every potential opportunity to take me out, and the only thing I have found reliable to stand up against it, has been my faith.
I would like people to know it's not just dry eyes and dry mouth. Some of us have gastroparesis among other things.
Donna Long
Having Sjogren's Syndrome has been a daily struggle that only someone that has this disease can relate to. I am a retired R.N. and my nursing experience has helped me tremendously in adapting to an invisible disease. Blessing.
I would like people to know Sjogrens syndrome is very real and steals any chance of a normal life.
What I would like people to know about Sjogren's Syndrome is life changing, but it's not death sentence.

Finding what works for you is the most important advice I can give you. Stay positive and determined and be your own advocate in the medical world.
I am a 53 yrs old female and was diagnosed in 2000. I was 31. It took 3 yrs to get the diagnoses. I didn't find it all that important - a few aches in the morning...
dry mouth. I put it on the back burner and in 2001 I was 32, I had a massive heart attack. Stent saved my life and again Sjogren's was front and center.
Lots has changed for me since that 1st diagnoses and reaching out to other Sjogren's patients has helped me figure out what works for me.

Never give up! Stay determined to make your life manageable. Its possible Trust me. Everyday is a gift even with Sjogrens.
Billy P
I'm interested in everything related to Sjogren's Syndrome, because I was diagnosed a few years ago and I still don't have a treatment, and what affects me the most is the fact that I can't swallow, that sjogrens created my dysphagia problem, my
dry
eye problem and probably against this background I developed Raynaud's syndrome.
Sjogren's is a little known but extremely common condition causing joint pain, fatigue, systemic dryness and other symptoms.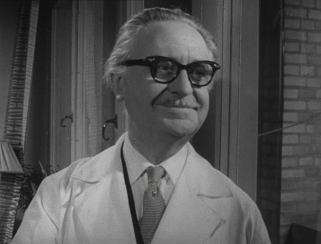 Henrik Samuel Conrad Sjögren (in 1957)
Henrik Sjögren was born in 1899 in Koping, 150 klm west of Stockholm. He studied at the Karolinska Institute in Stockholm and graduated as a doctor in 1927 and served in various hospitals in Stockholm.
In 1929 he had a patient who had dry eyes, dry mouth and joint pain. Each of these symptoms was already well-known, but it was the combination of them together that interested Sjögren.
In 1933 Henrik Sjögren defended his thesis, written in German: "Zur Kenntnis der keratoconjunctivitis sicca." "On knowledge of keratoconjunctivitis".
This study and thesis was about 19 female patients with lacrimal dysfunction and dryness as keratoconjunctivitis sicca, meaning "inflammation of the cornea and conjunctiva". 13 of the women also had arthritis. This study was completed with help from his wife, Maria, who worked as an ophthalmologist in the Seraphim Hospital nearby, and who found the patients for the study.
The importance of Sjögren's description was not recognized until 1943 when the Australian ophthalmologist Bruce Hamilton translated his thesis into English. This attracted much wider attention than the original German version and secured Sjögren's international reputation.
From 1936 until his retirement in 1967 Henrik Sjögren worked as head of the eye department in Jönköping, in southern Sweden, then he moved to Lund.
Henrik Sjögren was made honorary professor at Gothenburg University in 1957 and he was honorary chairman at the first International
on Sjögren's Syndrome
Seminar in Copenhagen, Denmark. He
nrik Sjögren died in Lund on 17 July 1986.
References
Sjögren H. Zur Kenntnis der keratoconjunctivitis sicca. Keratitis filiformis bei Hypofunktion der Tränendrüsen [On knowledge of keratoconjunctivitis sicca. Keratitis filiformis due to lacrimal gland hypofunction] Acta Ophthalmol. 1933;2:1–151.
Theander E,. Wollheim FA. Recollection of Henrik Sjögren. In: R.I. Fox, C.M. Fox (eds.), Sjögren's Syndrome, DOI 10.1007/978-1-60327-957-4_2, 11 © Springer Science+Business Media, LLC 2011
Sjogren, H. A New Conception of Keratoconjunctivitis Sicca (Keratitis Fili- formis in Hypofunction of the Lacrymal Glands). (Translated by J. Bruce Hamilton.) Australasian Medical Publishing Company, Ltd. Glebe, N.S.W., Australia, I943, I52 pp..
Sjögren, H. Keratoconjunctivitis Sicca. In: Ridley, F., and Sorsby, A. (eds.) Modern Trends in Ophthalmology. Butterworth & Co.,Ltd., London, I940; 403-4I3.
Sjögren H. Some problems concerning keratoconjunctivitis sicca and the sicca syndrome. Acta Ophthalmologica Scandinavica 1951; 29: 33-47.
Sjögren, H. Keratoconjunctivitis sicca, in Transactions of the Ophthalmology Section of the Swedish Medical Association, 1929–1931, In: Acta Ophthalmol. 1932;10:403–409.
Olschowka N. The History of Henrick Sjögren. Association du syndrome de Sjögren. sjogrens.ca/en/the-history-of-henrick-sjogren